October 2014, marks the fourth anniversary of Zecharia Sitchin's passing.
It is fitting that we remember and honor his profound work and recognize it as the foundation
for the new human and new human society that is blooming in the human
population planetary--wise already. I knew him as a true friend with a wry sense of humor
and a keen mind.

Zecharia Sitchin , the "Darwin" of the 21th Century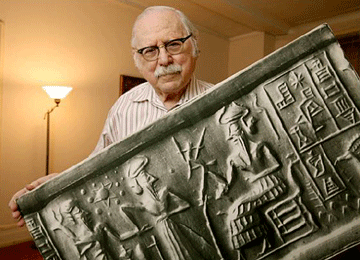 Index below